On July 5, 2018, the opening ceremony of the 2.4-square-kilometer first phase of the Djibouti International Free Trade Zone (DIFTZ), which was led constructed by China Merchants Group (CMG), and the China-Africa Economic Forum were held in Djibouti. The heads of the six African countries attended the opening ceremony and delivered a speech. Ms. Lei Yurong, Executive Director of Binshi Power, was invited to attend the events.


The President of Djibouti, Mr. Ismaïl Omar Guelleh; Prime Minister of Ethiopia, Mr. Abiy Ahmed; President of Rwanda, Mr. Paul Kagame; President of Somalia, Mr. Mohamed Abdullahi Mohamed; President of Sudan, Mr. Omar Hasan Ahmad Al-Bashir ; Chairperson of African Union Commission, Mr. Moussa Faki Mahamat; Chairman of the Djibouti Ports and Free Zones Authority, Mr. Aboubaker Omar Hadi; Chinese Ambassador of Djibouti, Mr. Fu Huaqiang; Deputy General Manager of CMG and Vice Chairman of China China Merchants Port(CMPort), Dr. Hu Jianhua; Chairman of China Merchants Shekou Industrial Zone Holdings Co., Ltd, Mr. Sun Chengming; Managing Director of CMPort, Dr. Bai Jingtao; Deputy General Manager of Dalian Port Group, Mr. Xu Jian, attended the ceremony.
The DIFTZ has a planning area of 48.2 square kilometers. With the support and cooperation of the DIFTZ is jointly developed, constructed, managed and operated by CMG and Dalian Port Group.
These events marked a milestone in Djibouti's history and consolidate the country's role as a global trade hub. In 20 years, Djibouti are about to take advantage of its strategic location in the Red Sea to the main channel of Indian Ocean to build itself to be the regional center of ports and commerce.


A licensing granting ceremony was held by Mr. Aboubakar Omar Hadi and Dr. Hu Jianhua for granting operating licenses to the enterprises in DIFTZ. Binshi Power is one of the licensed enterprises.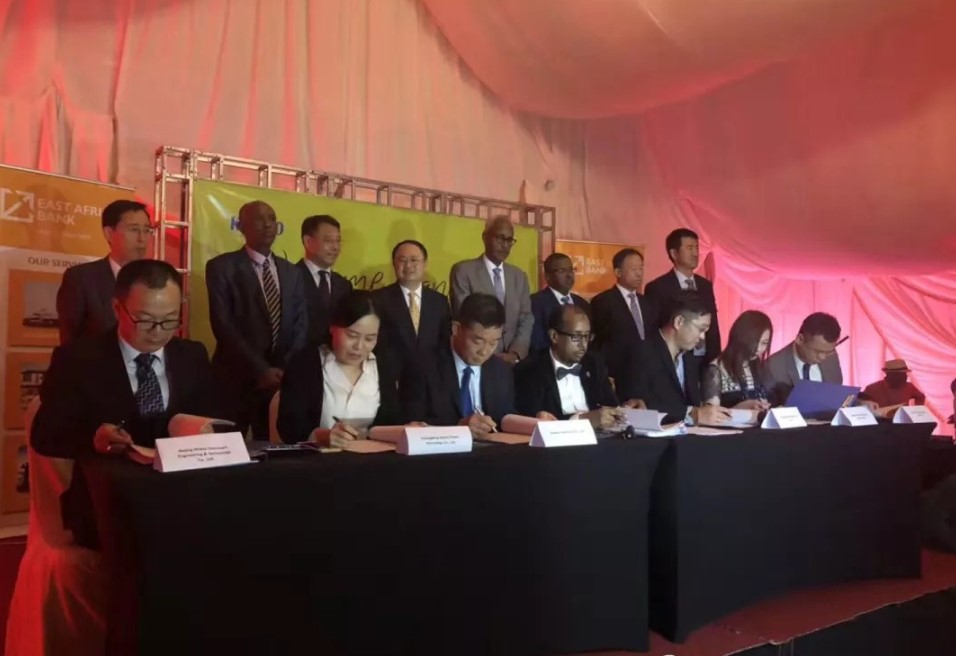 During the events, Mr. Abdoulkader Kamil Mohamed, the prime minister of Djibouti; Dr. Hu Jianhua,Deputy General Manager of CMG and Vice Chairman of CMPortvisited our booth and thought highly of our Binshi Power. Dr. Hu Jianhua expressed that as a private enterprise, Binshi Power can actively follow the "Belt and Road" strategy and participate in the construction of the DIFTZ which is very valuable. Djibouti is a country with severe power shortage, the electricity for production and living in the DIFTZ is all provided by Binshi Power. The high-quality generator sets have been safely and stably operated for more than 1 year, and they have effectively protected the construction of the DIFTZ, thus encouraging us to take this special opportunity to actively explore and open a wider international market.


Furthermore, Binshi Power received much attention from kinds of companies, customers and media. They all took considerate interests in our generator sets, professional services and the active part we played in providing electricity for the construction and living of DIFTZ.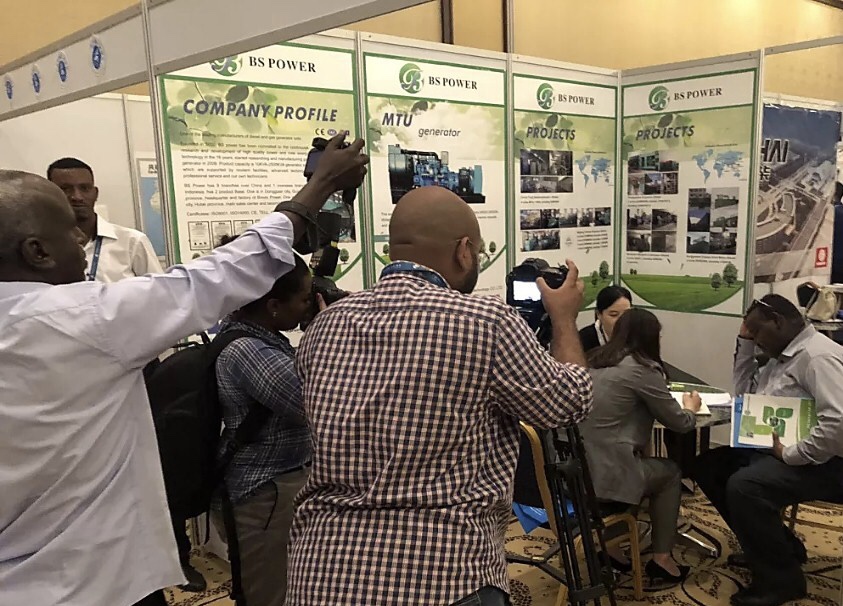 Ms. Lei Yurong, executive director of Binshi Power pointed out that thanks China Merchants Group, China Communications construction Group and China State Construction Group for the support and trust to our Binshi Power. Our Binshi Power has more than 20MW of load capacity in Djibouti, in the next 3 years, we plan to invest 300-500 million RMB to build a 100MW-200MW high-quality power station of diesel generator sets in Djibouti to ensure the production and living requirements of all enterprises which entering the DIFTZ, help the country's " Belt and Road" strategy, make contribution to the well-being of the African people and the great rejuvenation of the Chinese nation.